Enjoy the video of Ellie from a puppy to a mother and yes, all those titles that came along the way!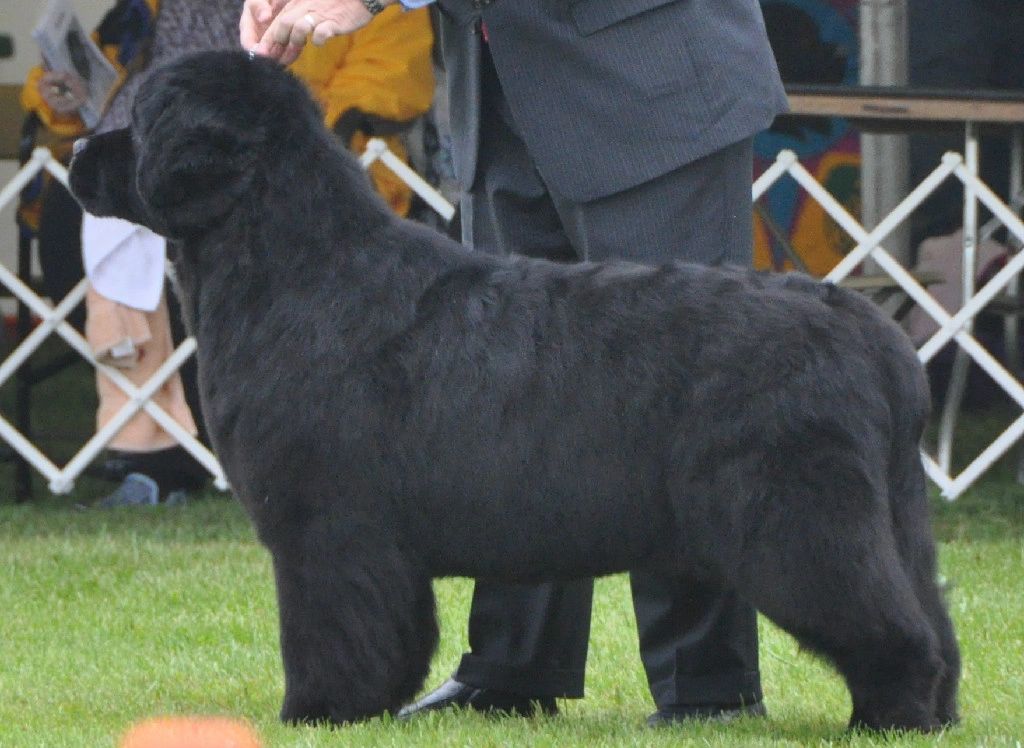 Enjoy the video of Sydnee as she achieves the
Water Rescue Dog Excellent Title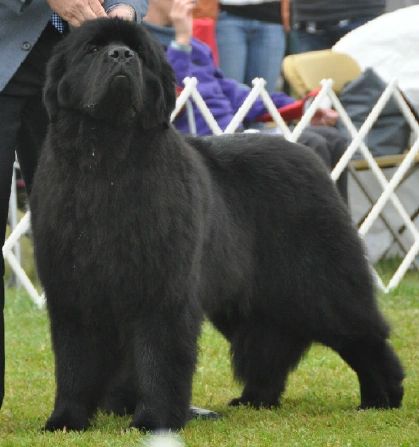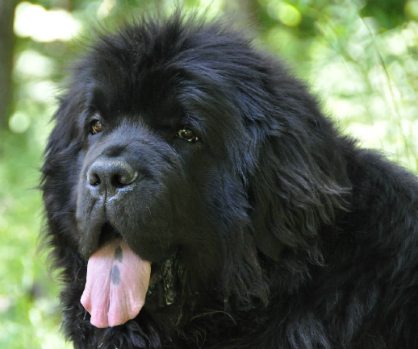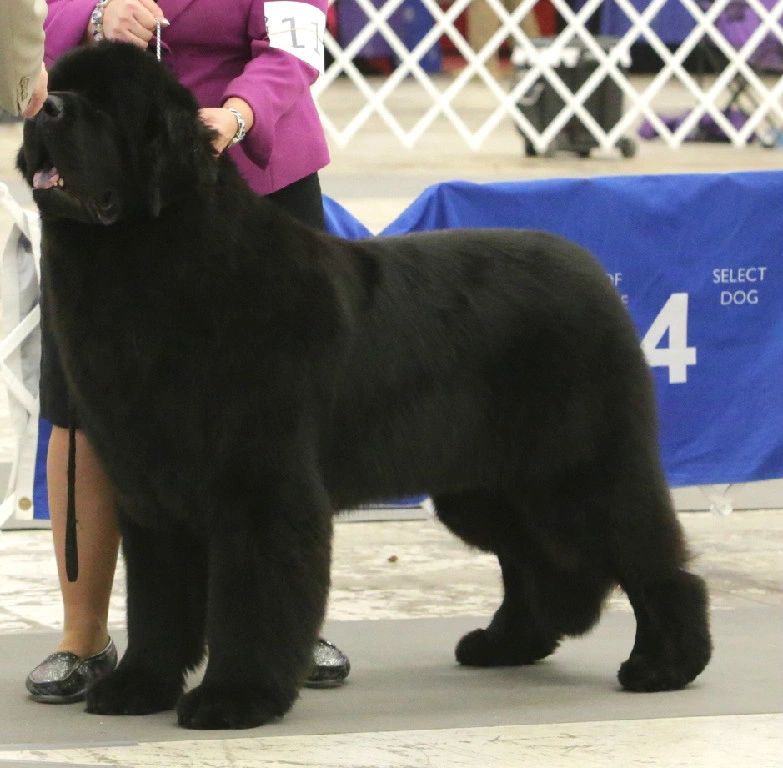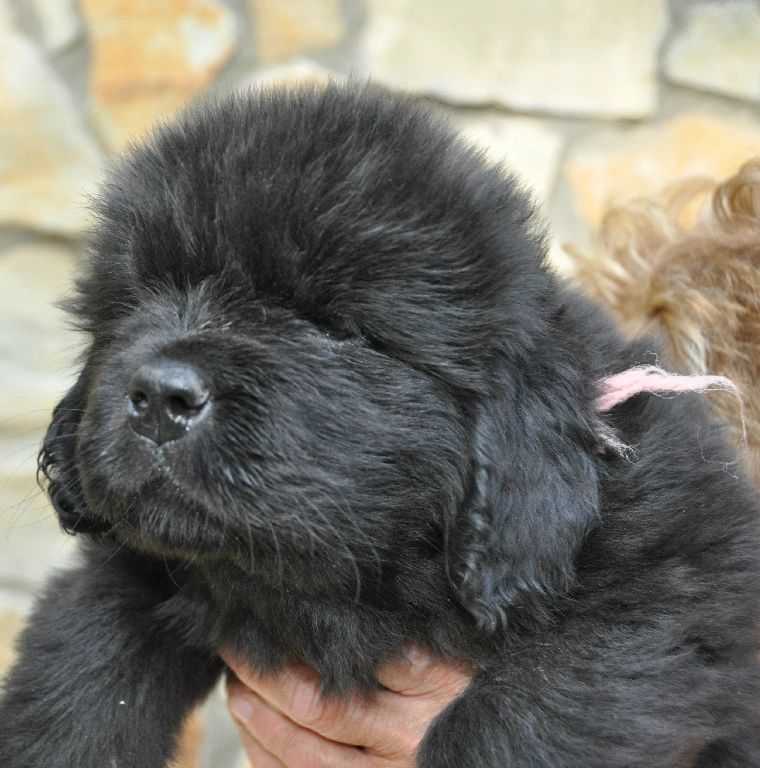 TimberKnolls Tempted By Tradition
Ella
6 Weeks Old



Ella
3 yrs old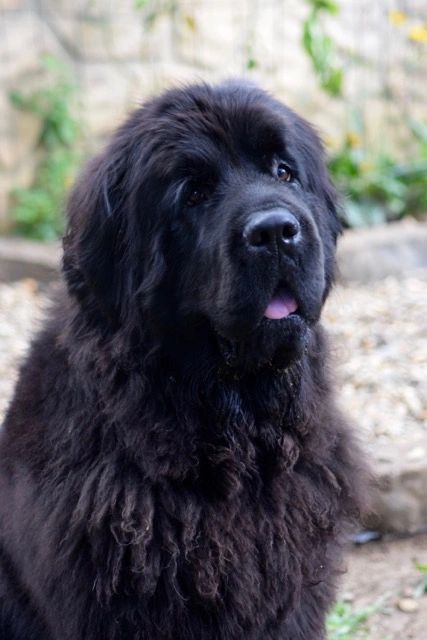 Greyson

















VN GCh Kloofbear's Over the Rainbow TimberKnoll ROM,
CD, WD, WRD3, WRDX, DD, TDD, CGC (Ellie)
June 30, 2003 - November 6, 2015
Ellie came to us from Evelyn DeReus and Kloofbear Kennel. She has been a real joy from day one. When I went to pick her up, she was outside in a short puppy pen on the front lawn with her littermates. When she saw me walking across the lawn, she ran straight to me and stood up against the pen to be picked up and she has been in my arms ever since.
Her show career started in February 2005 where she placed 1st in her class and took Reserve. She became a Champion May 2005 where she took First, Winners, Best of Winners and Best of Opposite Sex. We then traveled to Virginia where she took four Best of Breeds and a Best of Opposite in a five-day show. From summer of 2005 to October 2006 Ellie has taken Best of Breed or Best of Opposite Sex in nearly every show she has been entered in. She is tremendous in the water and has a natural instinct for it. She was rather easy to train and accomplished both Water Dog and Water Rescue Dog titles by October 2006. Ellie has blessed us with four litters, she is now a Versitle Newfoundland (a newfoundland that has acheived becoming a Champion, Obedience Companion Dog, Water Rescue Dog, Draft Dog). She is retired now and still enjoys swimming, riding in the car and sleeping. She always lets the puppies know that she is the grandma or great grandma and that she rules the roost and the pack.
Ellie has been living with breast cancer the last 2 years. She has done well until the last month and it seems the cancer has spread and she lost the battle on November the 6th. It is not the same here without her. Ellie gave us everything of herself, a fabulous working dog and mother to 4 litters of pups. Her blood and life lives on in everyone here and I tell myself that everyday. I wish I could here her breathe, feel her lick my face and see the look in her eyes.
VN CH TimberKnoll SteppinThrough the Rainbow CD, WRD3, DD1, TDD, CGC (Sydnee)
January 2, 2007
Like mother like daughter they are so much a like, just take them to the lake and see. Sydnee is 8 ears old and is Ellie's first born. She loves the water, and has achieved the WRDX. She is a Champion and now a VN like her mom. I knew from the very beginning she was very smart and this holds true today. She learns quickly and does not forget. She encourages each of the newfs to play each day. She plays tug-o-war with everyone and just tempts them to take the water bumper from her. Each must have Sydnee time every day. She displays wisdom and perhaps that was Madison's gift to her. As a pup, she slept with Madison and she was very comforting to him.

Sydnee has blessed us with several puppies who have gone on to become champions and working dogs. She still loves to swim, jump off the boat and do anything to get her beloved water bumper.

The most outstanding work in the water is the WRDX Water Rescue Dog Excellent. It is a tough test and the dog must be in condition to perform the exercises. Their is nothing better than the teamwork between the dog and handler at this level. The exercises at this level is done off leash and you cannot touch your dog other than a single pat to praise the dog. The video to the left shows Sydnee the day she did an outstanding job working with me and achieving the title. I love this girl and yes, she makes me smile.
Enjoy the video!



So, you think I can't do that with my Newfoundland....... Oh yes you can! and your life will be fuller working with your dog


CH TimberKnolls Mountain Sunrise (Sunee)

January 15, 2011

This is Sydnee's pup, she is so sweet and loves to snuggle. She is Harrison's best friend and he is her's. Sunee is a Champion and will compete for her water titles this coming summer 2015.
Sunee is a mixture of Ellie and Sydnee. She is smart, sweet and so willing to please. We are very proud to have Ellie's grand-daughter here and the older she gets the more she looks like Ellie.
Just another bundle of love and hair-hair-hair. She too has blessed us with puppies who are just as sweet as she is. Her pups are now becoming champions and achieving working titles.
Father: Seabrooks Streetwise
Mother: Timberknolls Steppin´ Through The Rainbow
Registry No: AKC WS 368215/05
Date of birth: 01/15/2011
Male / Female: F
Kennel: Timberknoll (USA)
Colors: S
Cystinuria:
Heart: normal-cardiologist, echo
Hips: good
Elbows: normal
Shoulders:
Patella: normal-practitioner


TimberKnolls Sippin Sweet Tea CD WRD DD
(Mason)

December 20, 2011



Mason.. can't you just see the love and compassion in those eyes. She is a real sweetheart and Sydnee's daughter and a niece to Journey. She is smart and athletic. Note the dry dirt on her nose- well, that is called I need a job to do. If I don't give her one, she, Sydnee and Sunee will create their own. They love to dig bunker's get down in them and then watch the turkey's come up the driveway. Then, they run to the fence to try and scare the turkey's off. Well, turkey's don't scare easy so it doesn't always work. However, they have a great day of fun.
She is a mother of two litters and she is Popeye's mother and the mother of the May 2015 puppies.
Father: Timberknolls New Trails To Blaze
Mother: Timberknolls Steppin´ Through The Rainbow
Registry No: AKC WS 394481/03
Date of birth: 12/20/2011
Male / Female: F
Kennel: Timberknoll (USA)
Colors: S
Cystinuria:
Heart: normal-cardiologist, echo
Hips: good
Elbows: normal
Shoulders:
Patella: normal-specialist
Eyes:
Thyroid: normal
Title: AM-WD



CH TimberKnolls Tempted ByTradition
WD (Ella)
















GCH TimberKnolls It Was Always You
WD (Greyson)